PRINCIPAL'S MESSAGE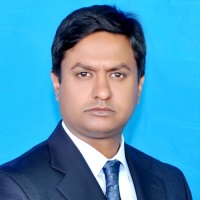 Warm Greetings to all.
We, the team of the school are here to make students grow up into respected citizens, possessing adequate knowledge to face the challenges of life, and in turn help our great country, prosper and develop.
At Woods, we make an effort to help students relate themselves with nature; develop a strong personality, intellectually, morally, physically and spiritually. We want our students to possess the power of self expression, confidence and courage – that they become humble, honest and hardworking citizens of the country and make a name for themselves.
We sincerely hope that our efforts would not be wasted, and that our students would honestly and diligently make an effort, to improve themselves in all aspects of life, under the guidance of their able teachers.
Best Wishes for the future.
Principal
The Woods Heritage School